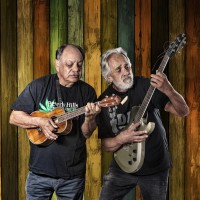 Congratulations to our Cheech & Chong Giveaway winner… Kenny White of Waikoloa!
Kenny will see Cheech & Chong live in concert at the Marriott Waikoloa Ballroom on Saturday, May 7th!
He's also won a pair of front row tickets, a meet & greet with Cheech & Chong and dinner for 2 at Daylight Mind Café & Restaurant at the Queens' Market Place.
Congratulations Kenny and mahalo to everyone who qualified!