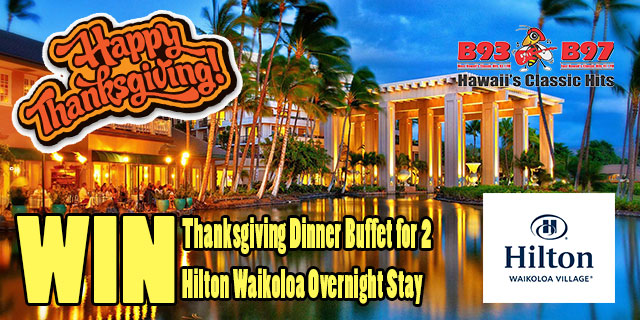 Join us daily for a chance to qualify to win a Thanksgiving Dinner Buffet for 2 at the Hilton Waikoloa with an overnight stay!
How? Each day through Tuesday Nov 22 we'll take caller #6 at 296-B971 and ask you to "Tell us what you're most thankful for?"
By answering the question, our caller will be qualified to win an overnight stay at the Hilton Waikoloa Village along with a Buffet Dinner for Two. Then on Tuesday (11/22) our consortium of Thanksgiving judges will chose the best one and announce it on Brad Freeman's show.
Happy Thanksgiving!