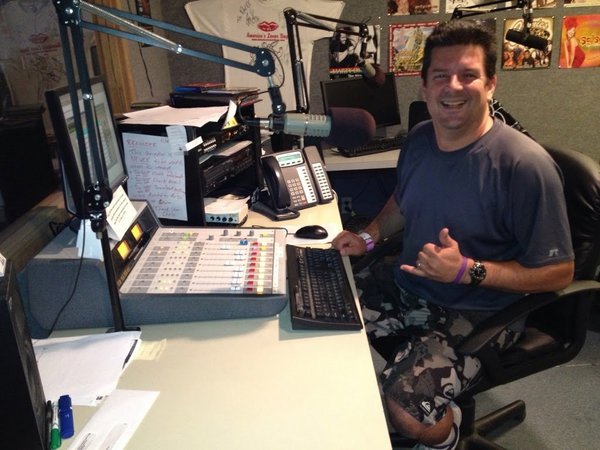 7pm – Midnight
Gavin Todd is filling in this week for Brad Freeman from 10am to 3pm. Brad is on vacation and we suspect it's because he's planning a HUGE Thanksgiving party. Enjoy your time off, Brad!
Gavin is the man who gets the studio all to himself after everyone has gone home. (Translated: NO PANTS)
This radio pro covers the night from 7pm to midnight. His wit and knowledge of music makes for a very entertaining evening. Gavin was born and raised here on the Big Island but has extensive radio experience on the mainland. After many years as part of many morning radio teams, he decided to come back home.
During the daylight hours he is an apprentice carpenter, yet little do his co-workers know his true identity as heroic disc jockey. (He's like Batman with cheap headphones)
Enjoy Gavin nightly!