Our beloved sister station presents the 22nd Annual KWXX Ho'olaule'a this weekend in downtown Hilo and we couldn't be more psyched. The B97-B93 crew not only gets to help out like we do every year but we "officially" get our own stage. The Mo'oheau Bandstand will become the "B97-B93 Rock and Roll Stage" and we're ready to rock. Altogether there are FOUR stages featuring the best and biggest in Island music in different genres, sizes and styles.
Join see the B97-B93 crew, enjoy the music and let's have a great time!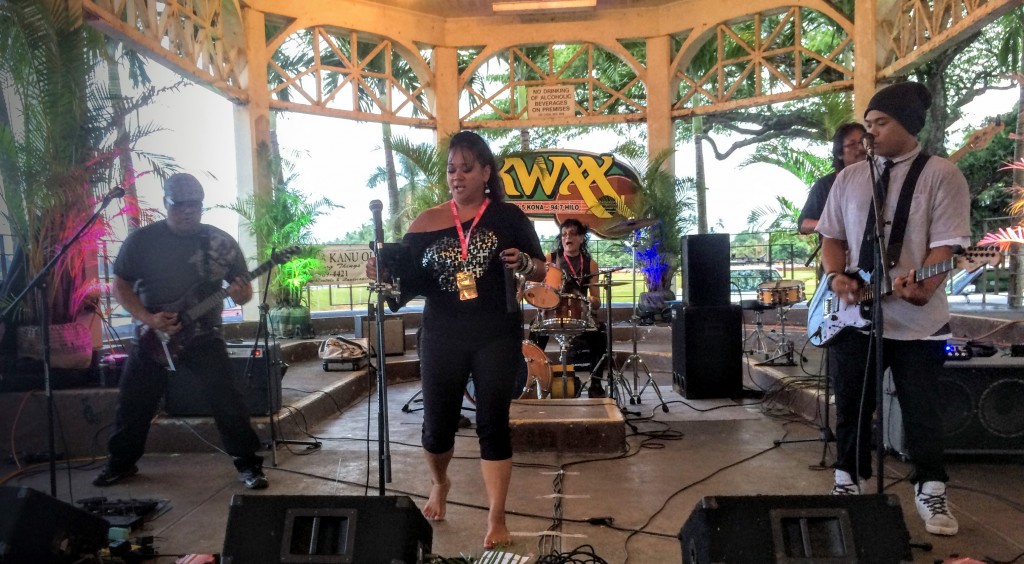 "The Project" returns this year to rock the Mo'oheau Bandstand. See lineup at bottom of page.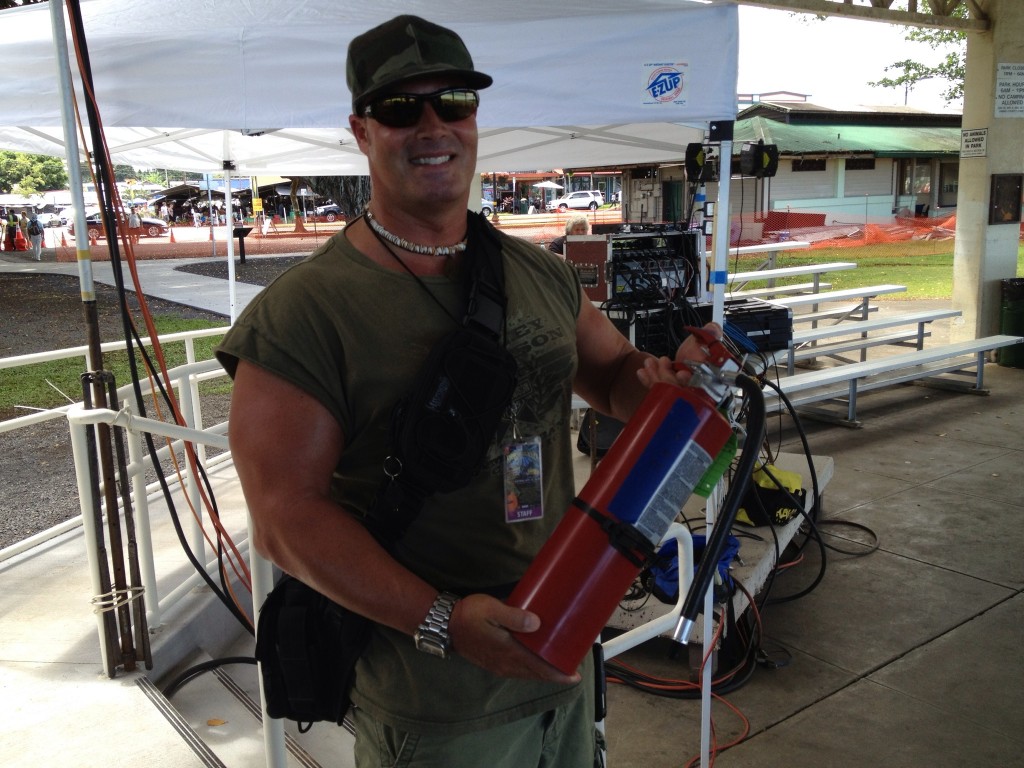 Allen Ward from our Kona Sales office is also Lord of the Fire Extinguishers. We made him take off the cape.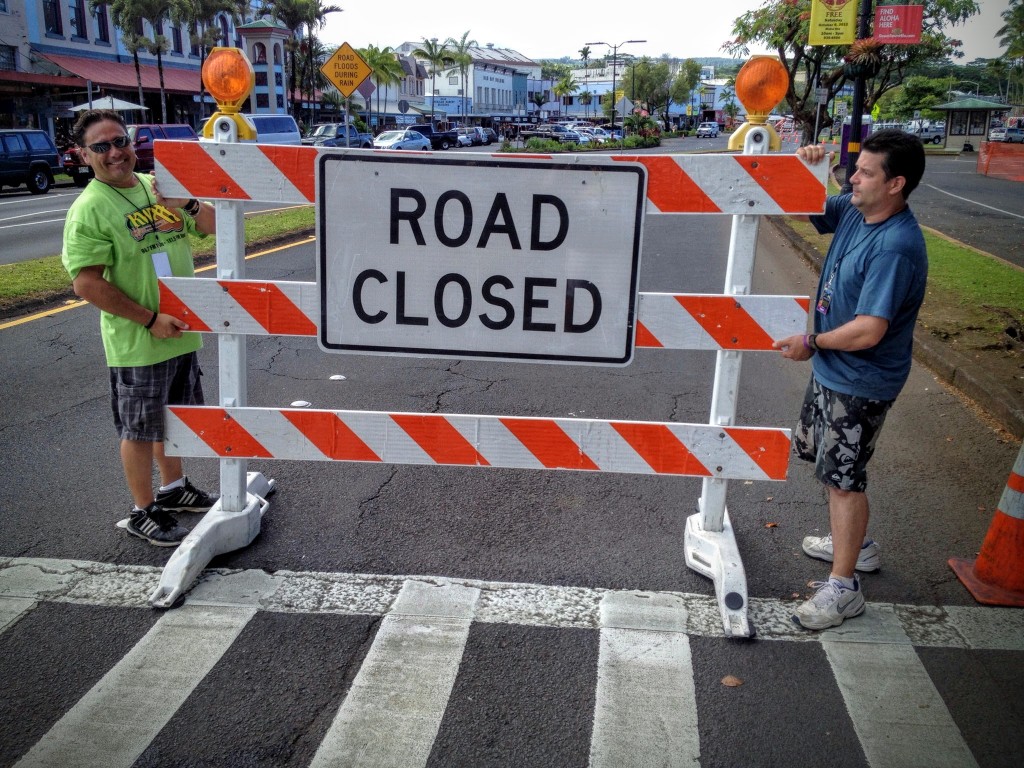 Doug Mallardi (left) closes the road… minutes after closing a sale. Amazing! Gavin Todd seems irritated that Doug never shuts it off.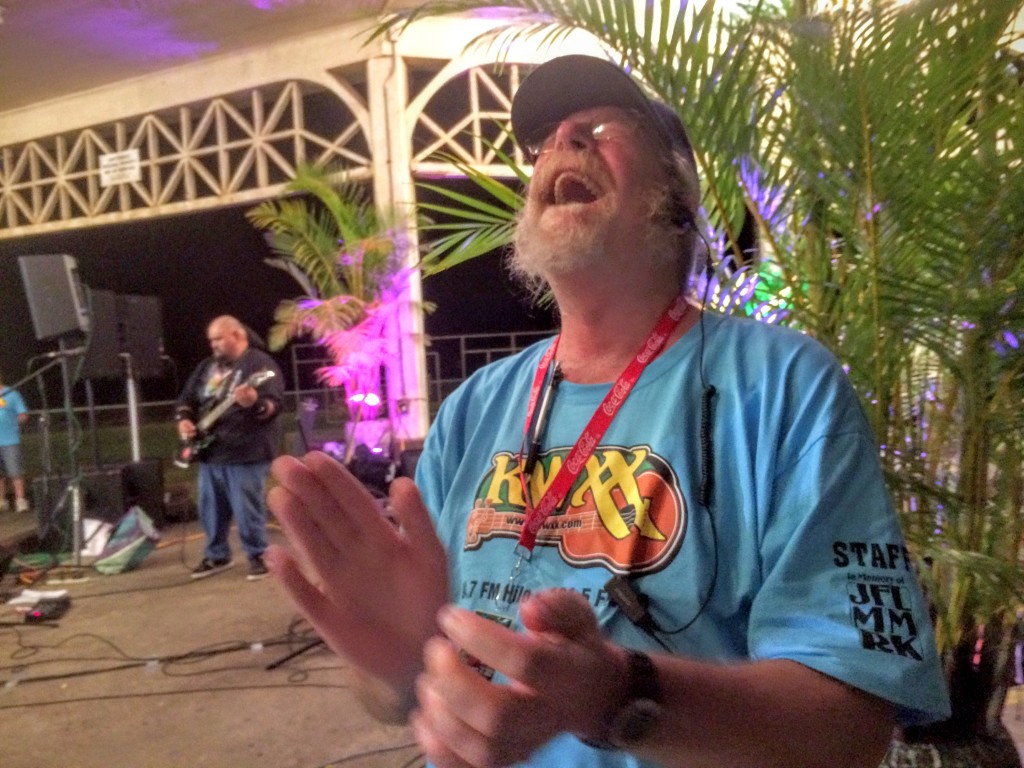 Brad Freeman never has any fun.
We hope to see you there!