Saturday night September 26th was 22nd Annual KWXX Ho'olaule'a and one of the four stages was the B97-B93 "Rock and Roll" stage sponsored by R&G Tire Center.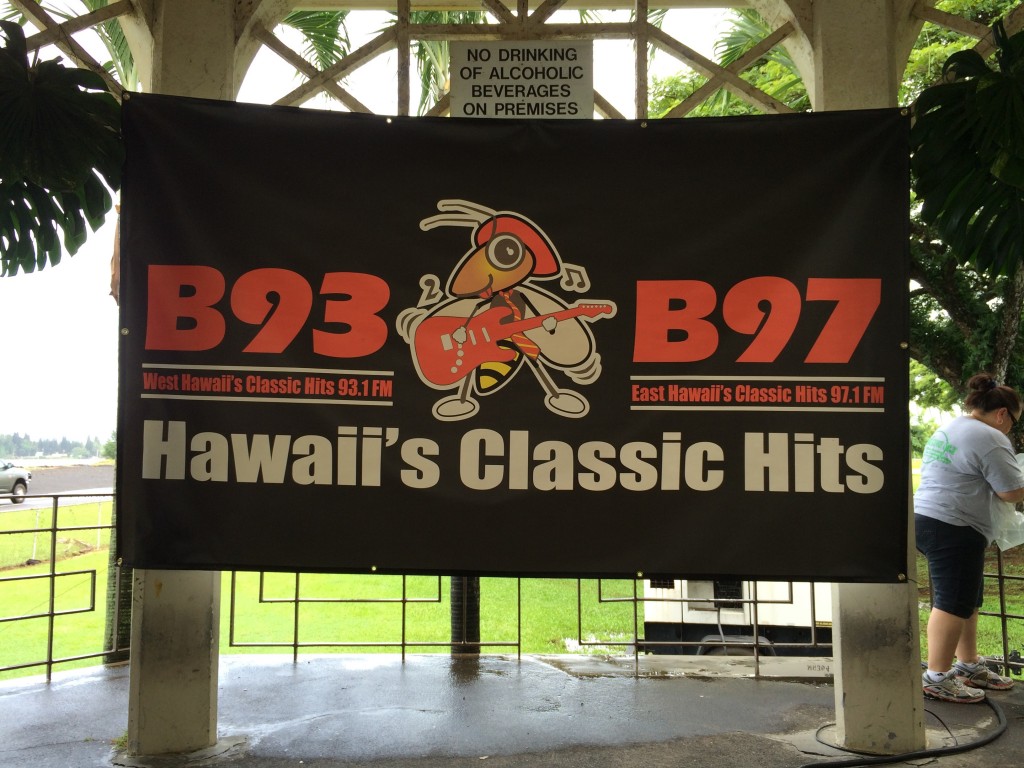 Our banner is up and ready for a night of fun at the Mo'oheau Bandstand. Does it look straight to you?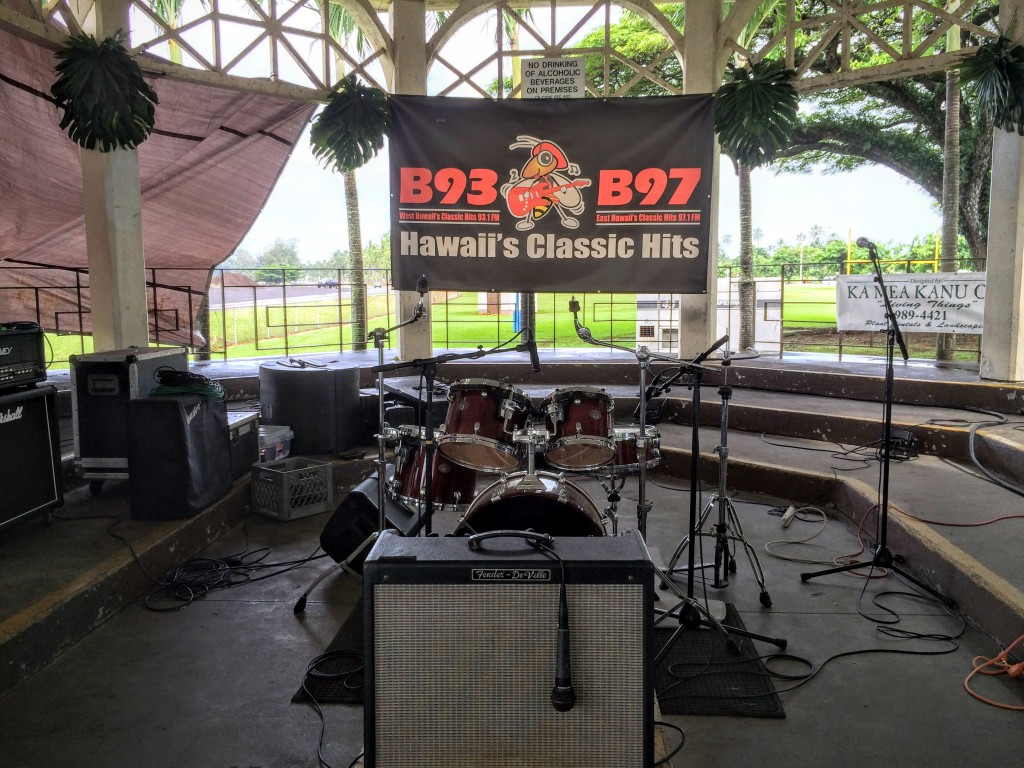 Set up almost complete. Are you sure it's not lopsided? Starting to bug me. NOTE: Lyman Medeiros hung the banner.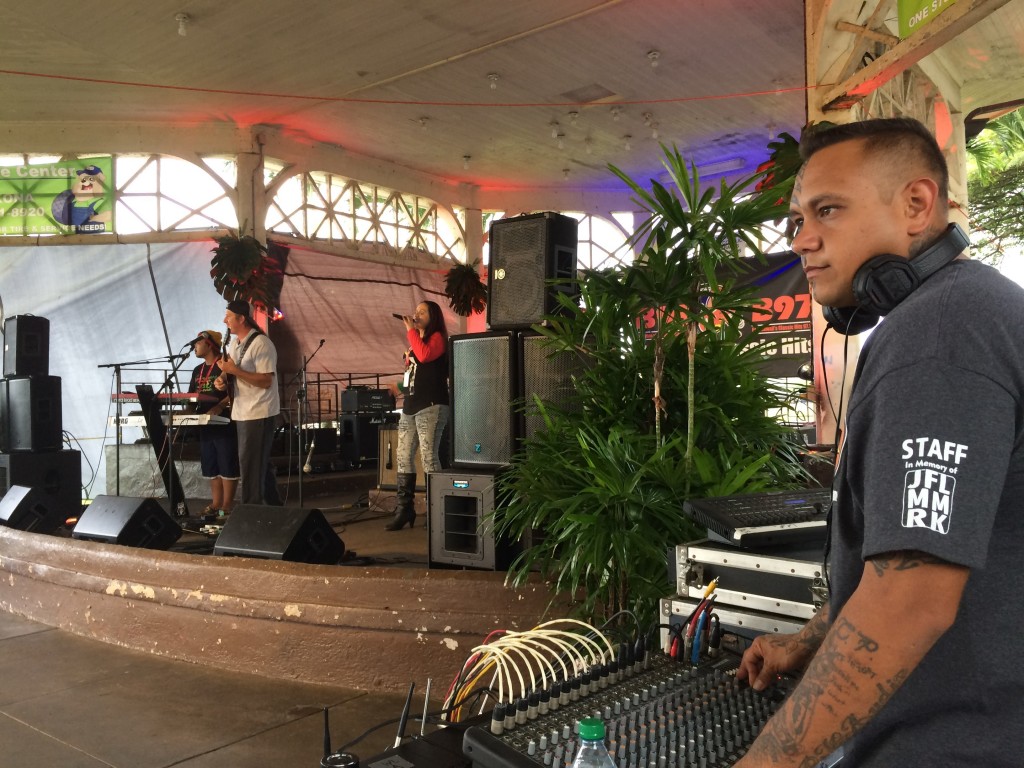 "Kini-Boy" Kaleohano of RK Audi was our sound guy. His late father "Piggy" Kaleohano did sound for the KWXX Ho'laule'a for decades. Kini was excellent as always and dad certainly would've been proud.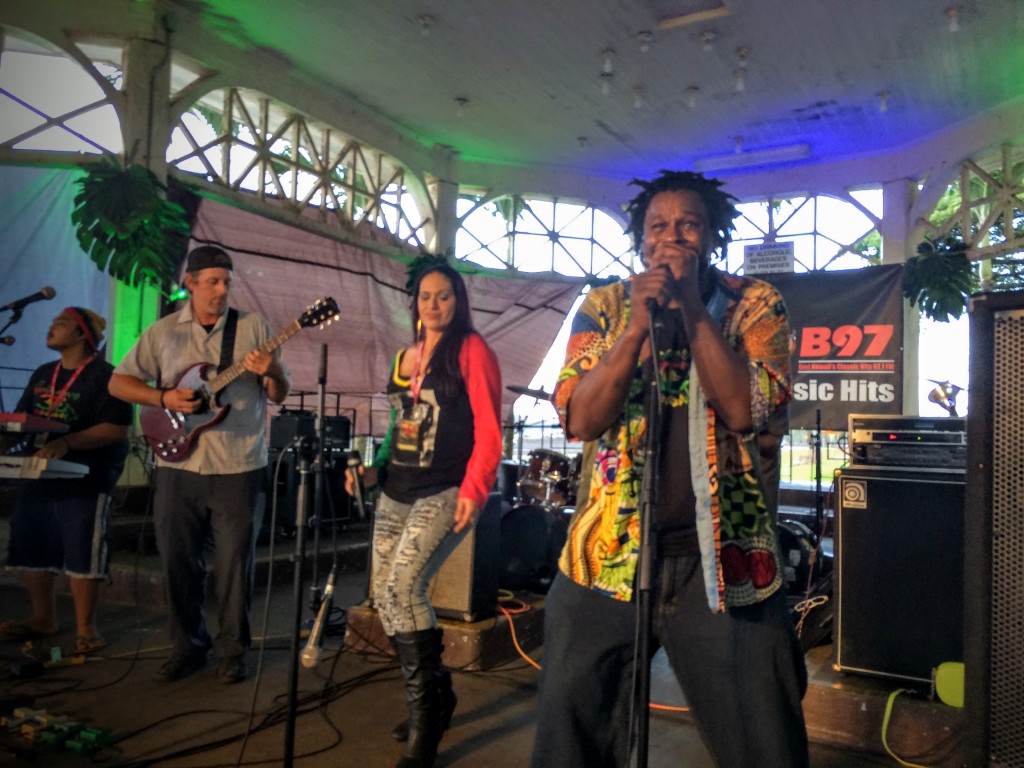 Starting the night was J. Jean with Rude Boy Full Watts. They definitely set the pace for the night with their high energy.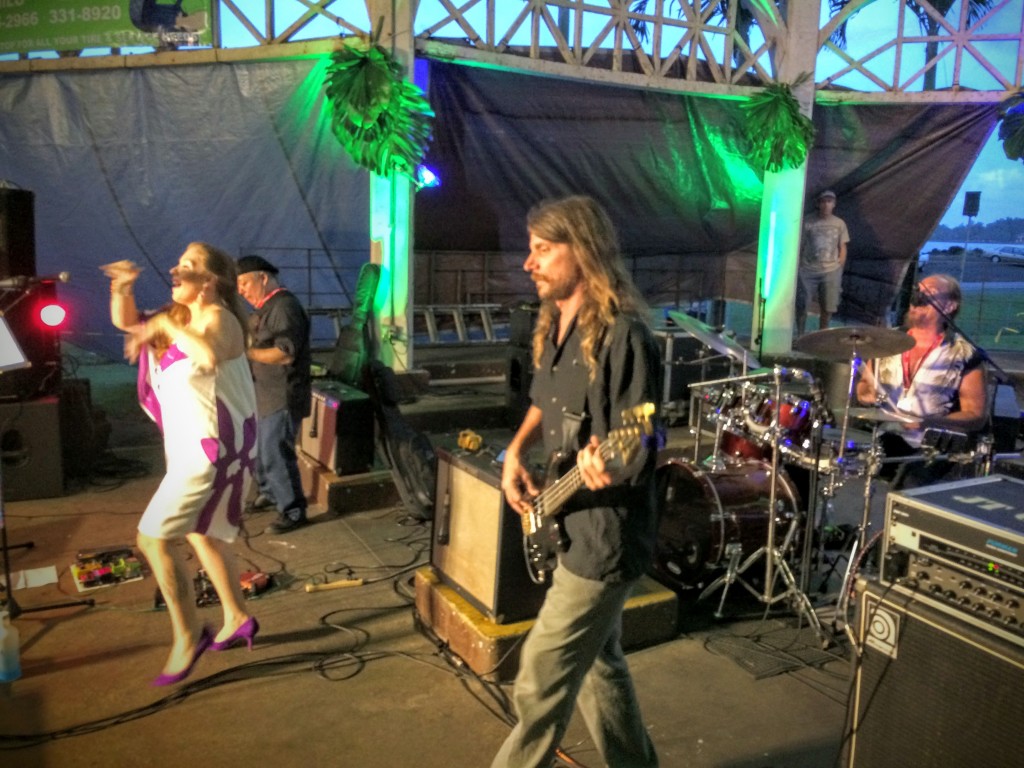 Girls Night Out didn't miss a beat. KT Sunshine has an amazing and powerful voice. She's only been performing onstage for a year. A YEAR!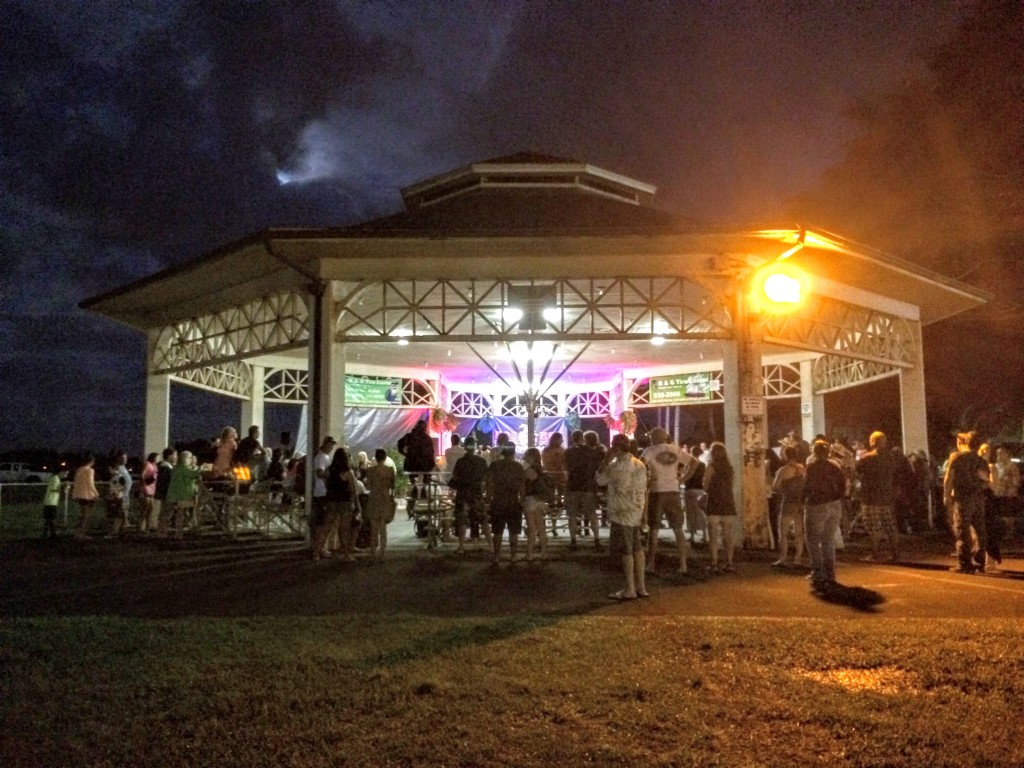 The multitudes starting to gather. We couldn't believe our good fortune with the weather. Totally expecting showers (and we got some) but not as much as we'd anticipated.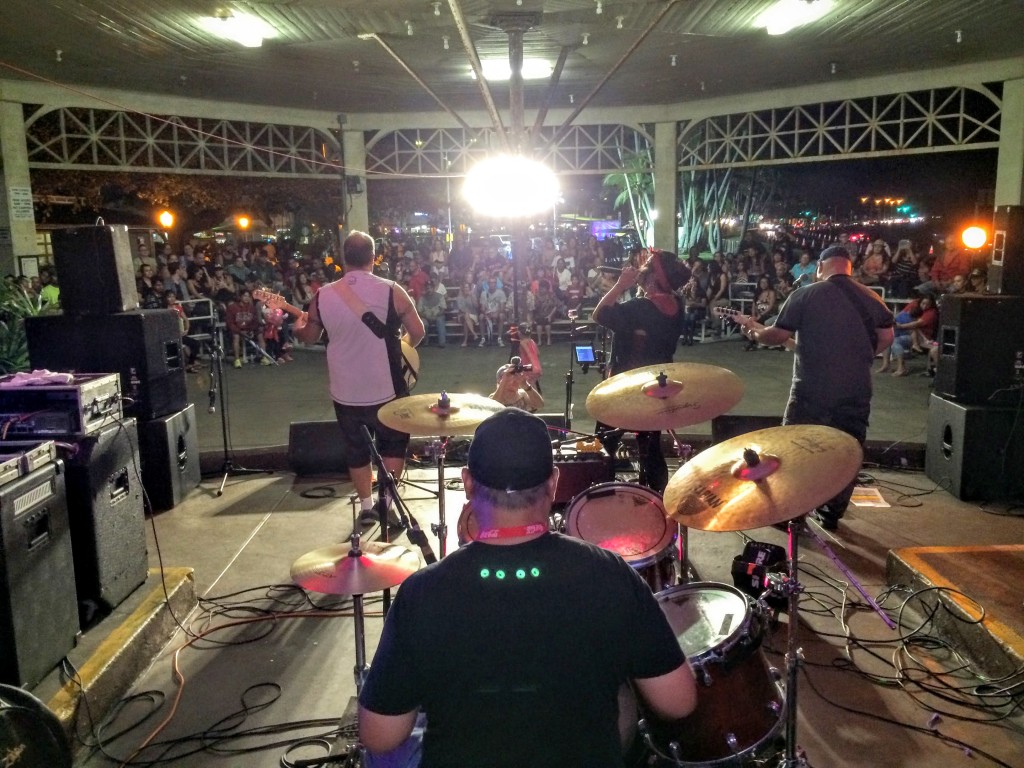 "The Project" was out to ROCK and they certainly did. I should've taken this picture when there were more people on the dance floor. It would be packed soon.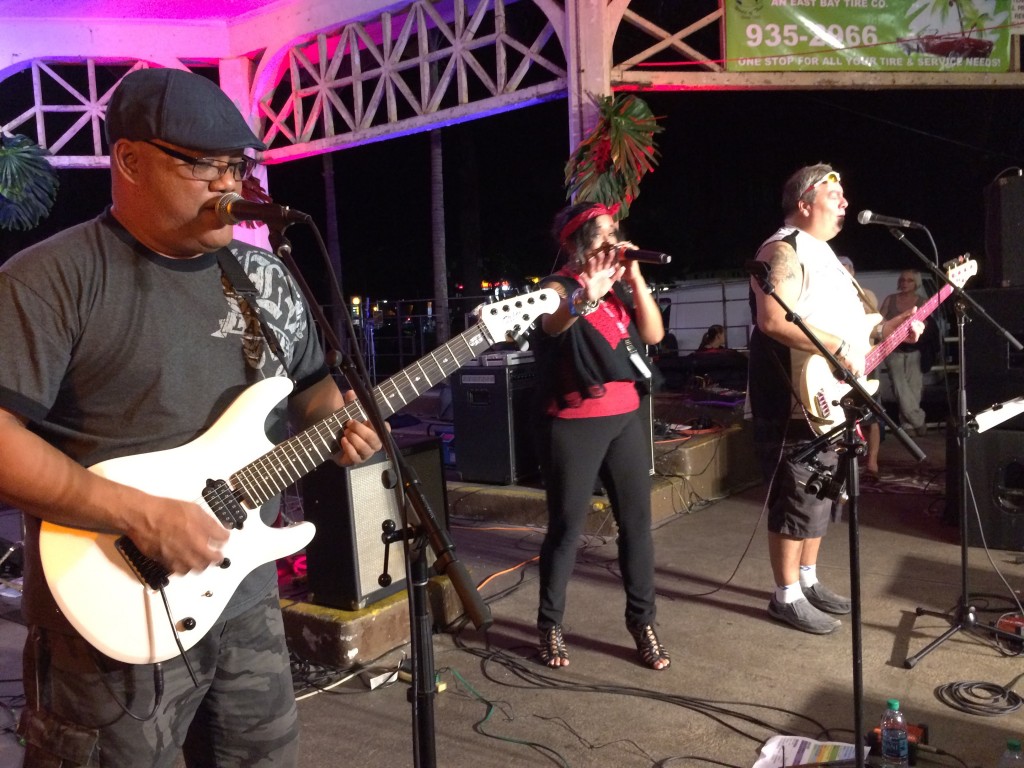 Another shot of "The Project". They were wireless at times and jumped off stage to perform IN the crowd. The crowd LOVED it.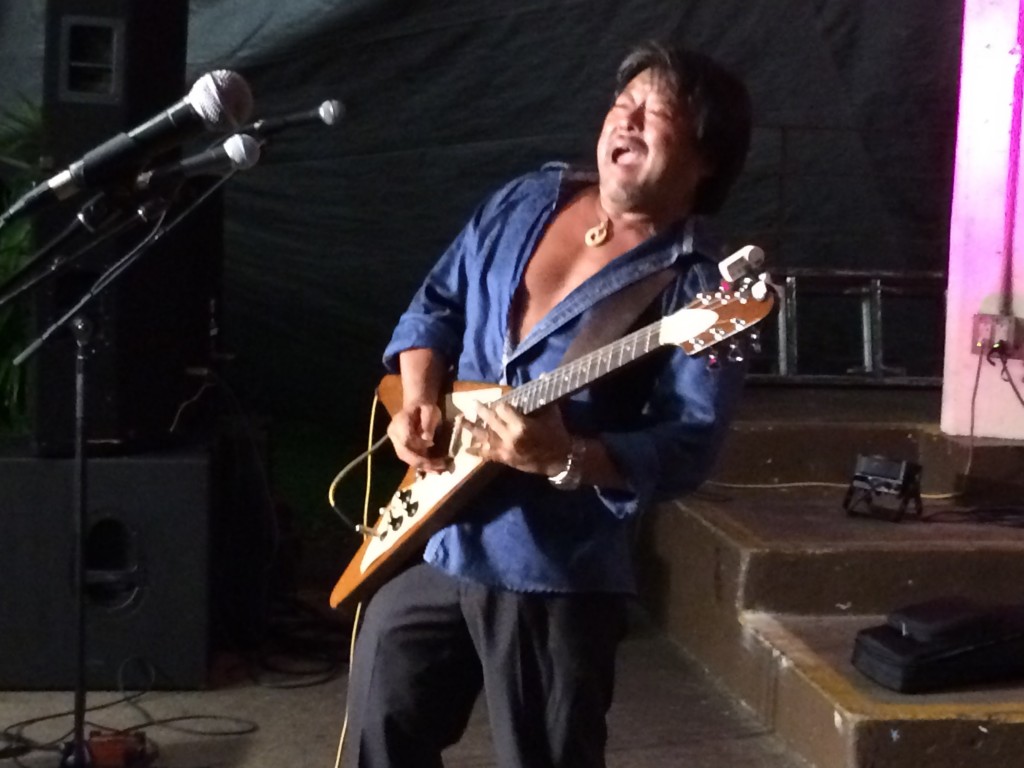 The amazing Tomi Isobe. Originally from Japan and a student of American blues. He NAILS it. When we took this picture he was playing the solo to B.B. King's "The Thrill is Gone". Incredible.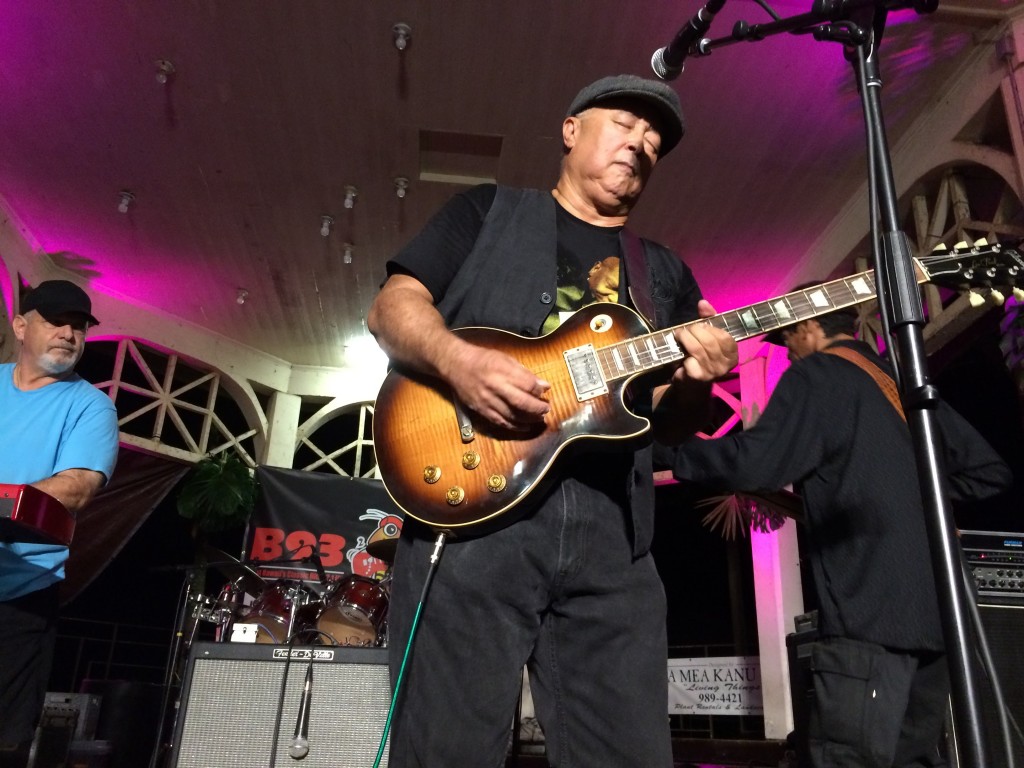 Closing out the night was the great Larry Dupio. Larry played the classics. His "hana hou" song was Jeff Beck's "Freeway Jam" and it was perfect. What a great end to an amazing night.
Thanks for coming out to join us and we'll see you next year for the 23rd Annual KWXX Ho'olaule'a!