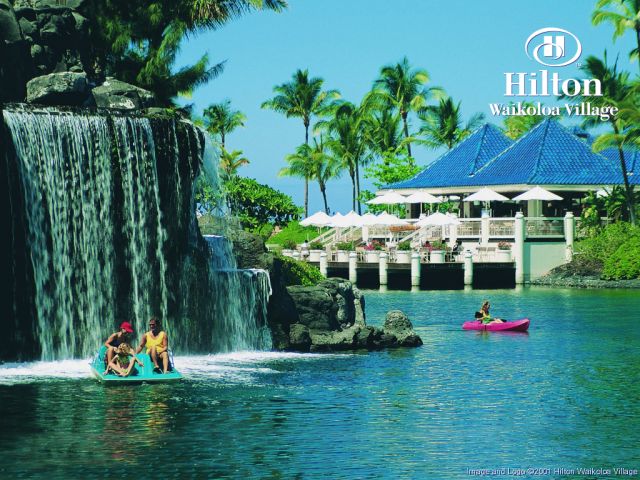 Congratulations to our latest Hilton Waikoloa Village Getaway winner….Phylis Peterson of Puna!  Have fun!!
We have ONE last chance for you to get qualified and win! This Friday November 20th we'll draw for our final Hilton Waikoloa Weekend Getaway winner!  Let's make it YOU.
Here's the rundown on how it works:
B-97/B-93 are giving away a Hilton Waikoloa Village Weekend Getaway EVERY Aloha Friday!
Listen for the B97-B93 Hilton Waikoloa Village "Getaway" Music Mix
Be caller #9 at 296-B971
Then listen in on the next Aloha Friday at 7:40am
If we call your name, call us back in 10 minutes to win!
PLUS every Hilton Waikoloa Village Getaway Winner receives a Queen's Marketplace Gift Certificate!
Hilton Waikoloa Village….Hawaii's Premier Ocean Front Resort!
(Must be 18 years or older, a Hawaii resident with a current photo ID, additional rules apply, see station for details)
Qualifying throughout the day including EVERY hour of DC's show every morning
The B97-B93 Hilton Waikoloa Village Weekend Getaway every Aloha Friday!
Congratulations to our previous winners: Johnny Schreiber of Kailua-Kona, Gary Sheehan of Kailua-Kona, Kathy Winkelmann of Waikoloa and Lynn Aoki of Kea'au and Athena Adams also of Kea'au. Let's not forget Beth Craft of Kailua-Kona!!