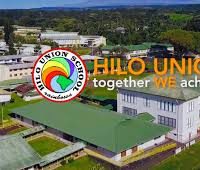 The State Department of Education is adding Hilo Union School to the list of schools providing free Grab-and-Go breakfasts and lunches for anybody 18 and younger, starting Monday, April 6.
There are no eligibility requirements, ie no financial  limitations.  Parents must take the children with them to  pick  up the meals.   The program is slated to continue through April 30, as schools will be closed until then.
Times:
Monday through Friday from 7:30 to 8 a.m. for breakfast.
Monday through Friday from 11:30 a.m. to Noon for lunch.
Schools on the Big Island where the Grab-and-Go  meals are available:

Honoka'a High School

Kahakai Elementary

Kaʻū High & Pāhala Elementary School

Pahoa High & Intermediate School

Waimea School

**Hilo Union School, starting Mon. April 6,  2020

Click

here

for a map of school sites around Hawaii Island and the state:

Tags: