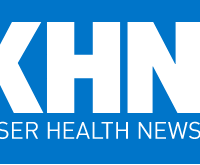 Even as many states start to lift restrictions on businesses and social gatherings, few Americans are expecting the coronavirus pandemic to upend their summers, with few saying they expect to stay in a hotel (32%), fly (23%), or attend a concert or sporting event (19%) during the next three months, the latest Kaiser Family Foundation Health Tracking Poll finds.  Just over half of those surveyed do plan to eat out at a restaurant, attend some type of gathering, and get a haircut, and 82% plan to go to the doctor.
The poll results also say that 51% of those polled believe their state's reopening timeline is about right, with 27% feeling it's too fast and 21% feeling it's too slow.  The poll also shows there are differences between the way Republicans and Democrats feel.
Most people don't think life will be back to "normal" any time soon.
The KFF is an endowed, non-profit independent organization headquartered in San Francisco, without any connection to Kaiser Permanente.  President Dr. Drew Altman says KFF is an information organization, with its mission accomplished via policy analysis, polling and survey research, and journalism.
The poll results were published May 22, 2020.