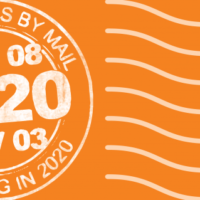 This evening is the first of three online, Facebook mayoral candidate forums being conducted by the Waimea Community Association.   The forums will be at facebook.com/WaimeaCommunity Association from 5 p.m. until 7 p.m. tonight, Tuesday, and Wednesday.  After the forums, the videos will be posted to Facebook and available at waimeatown.org
All 16 filed candidates for the Mayor's race have been invited.    James Hustace, President of Waimea Community Association, will moderate the forums.
The Mayor race is nonpartisan, so the race could be decided in the Saturday, August 8 election.  A note that all voting will be by mail, so people will have to mail their ballots by August 5 to get them into the County Elections Office on time.  There will also be drop boxes at several locations around the island.
Candidates currently confirmed to participate in alphabetical order for each day include the below:
Monday, June 8: Neil Azevedo, Bob Fitzgerald, Wendell Kaʻehuʻaeʻa, Yumi Kawano, Mitch Roth and Mike Ruggles.
Tuesday, June 9: Paul Bryant, Kelly Greenwell,  Stacy Higa, Harry Kim and Tante Urban.
Wednesday, June 10: Michael Glendon, Ikaika Marzo, Ted Shaneyfelt