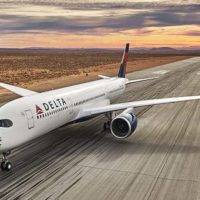 The Hawaii Tourism Authority says that 1,612 people arrived in Hawaii from out of state on Saturday.  Those coming into the Kona International Airport included 50 visitors, 8 people who said they are "relocating to Hawaii," and 39 returning residents on 5 incoming flights.
Every person coming into the state, whether resident or visitor, is required to abide by the mandatory 14-day quarantine.  This mandate is in place because of the wide spread of COVID-19 in places other than Hawaii, and if an arriving passenger brings COVID-19 with them, the 14-day quarantine will give them a chance to ensure they are not contagious.
Residents must go to their homes.  Mayor Harry Kim said in a video conference with Gov. Ige and the other Mayors last Thursday that those without homes here are not allowed to go into Short Term Vacation Rentals but must stay at a hotel for monitoring purposes.  If there are any questions, Hawaii County Civil Defense is the proper entity to ask, at 808-935-0031.
This data was collected from the Hawaii Department of Transportation's (DOT) Mandatory Travel Declaration Form.