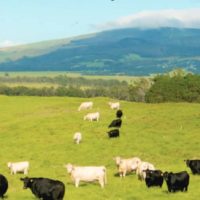 The Trustees of Parker Ranch have announced the Trust will increase its annual distribution by 50% over its 2019 distribution.  This year it will distribute $3.6 million to its four beneficiaries.
Parker Ranch is one of the largest and oldest cattle ranches in the United States.  Parker Ranch began when seaman John Palmer Parker married Chiefess Kipikane, granddaughter of King Kamehameha I, in 1816 and the couple was awarded two acres of land.   John Parker purchased 640 acres in 1850, another 1,000 acres the next year, and leased land in the Waikoloa region from Kamehameha III.   In 1913, Richard Palmer Smart was born to John Palmer Parker's great-granddaughter Thelma Parker and her husband Henry Gaillard Smart.   Smart was the sixth generation family owner, and became the final heir.  Parker Ranch grew to more than 500,000 acres.
Smart passed away in 1992, after creating the Parker Ranch Foundation Trust to help serve the education and health needs of the community, with four beneficiaries: Queen's North Hawaii Community Hospital, Parker School Trust Corporation, Hawai'i Preparatory Academy and Hawai'i Community Foundation.
According to the Chair of the Trustees, Tim Johns, "This has been a coordinated project across the entire organization and incorporating strategic thinking from our leadership and external advisers, including Northern Trust and Callan.  This distribution is meaningful for two other important reasons.  First, the significant increase comes at a time that our local economy needs support.  Our Beneficiaries are charitable organizations focused on health care and education, parts of our economy under severe strain given the broad impact of COVID-19.  Second, this distribution brings the cumulative total distributions to slightly more than $40 million since the creation of the Trust in the early 1990s.  Hopefully, Richard Smart would be pleased with our efforts to support our Beneficiaries, if he were alive today to see its positive contribution to our community."
Photos courtesy Parker Ranch Foundation.  Below is young Richard Smart with his maternal grandmother, Aunt Tootsie Dowsett, who raised him, and a photo of  the entrance to Parker Ranch Center.  Attached photo shows some of the ranch's most important products — local beef — on ranch property with Kohala Mountain in the background.  More at parkerranch.com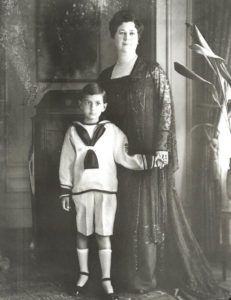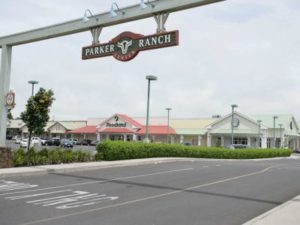 Tags: