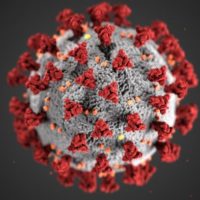 The Federal Government is sponsoring mass COVID-19 testing on O'ahu at several sites, and on the Big Island, at Pahoa Pharmacy.
On August 25, US Surgeon General Jerome Adams joined O'ahu Mayor Kirk Caldwell, Gov. David Ige, and Lt. Gov. Dr. Josh Green in announcing "surge testing," sponsored by the federal government, because of the large spike in cases in the state, especially on O'ahu and on the Big Island.
The Federal "surge testing" is at Pahoa Pharmacy, 15-2660 Pahoa Village Rd #205,  today from 10 a.m. until 2 p.m., and next Monday, Tuesday, and Wednesday from 10 a.m. until 2 p.m.  To get more information and register in advance, go to DoINeedaCOVID19test.com
This is the only Federal surge test site on the island.  Testing is free under the program.  Dr. Adams said he wants to see as many people as possible get tested, in order to determine the true amount of virus in the state.  He said the goal is for all the sites to do at least 5,000 tests a day.  The Federal surge tests are being processed by mainland labs, and are in addition to all other COVID-19 tests being done in the state.
Photo is screenshot of US Surgeon General Dr. Jerome Adams at the August 25, 2020 press conference on O'ahu.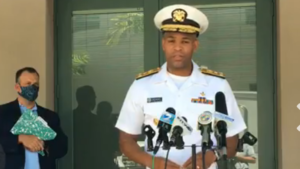 Tags: