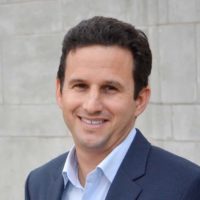 U.S. Senator Brian Schatz (D-Hawai'i) called on Avalon Health Care to review and improve its infection control policies and practices as all three of its facilities in Hawai'i have experienced COVID-19 outbreaks. The Utah-based company operates three facilities in Hawai'i: Avalon Care Center and Hale Nani Rehabilitation & Nursing Center in Honolulu, and the Yukio Okutsu State Veterans Home in Hilo.
In a letter to Avalon's CEO, Schatz wrote, "Given that outbreaks have occurred at all three of Avalon's facilities in Hawai'i, I am alarmed that Avalon's facilities are not able to adequately protect its residents and staff. Therefore, I urge you to immediately review the practices, and in particular the staffing and infection control practices, at your facilities in Hawai'i and in other states to identify and resolve any deficiencies that could result in the spread of COVID-19. Residents of nursing homes are some of the most vulnerable to COVID-19, and each Avalon facility needs to be sufficiently prepared to keep its residents and staff safe during the pandemic."
As of this morning at the Yukio Okutsu Veterans Home, 10 of the residents have died from COVID-19, and 66 residents and 27 staff members have tested positive for COVID-19.    As cases rose last week, Schatz asked the Department of Veterans Affairs to step in and provide support.   Mayor Harry Kim said help from the VA was not needed, as he had a state physician who works with the Hawaii Emergency Management Agency spending two days at the facility to review the situation.   Hilo Medical Center CEO Dan Brinkman and the administration of Avalon Health Care said they would welcome the support, and a team from the VA arrived during the week.
The full text of Schatz's letter to Avalon Health Care is available here.