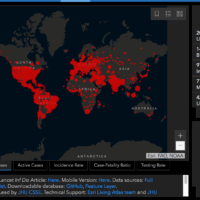 The Johns Hopkins COVID-19 Dashboard for Wednesday, September 30, at 5:23 a.m.:
Worldwide cases:   33,719,865    Worldwide deaths: 1,009,349
U.S. cases: 7,194,922   U.S. deaths:  206,252
According to the Dashboard, the reported worldwide case report increased by 288,732 in the last 24 hours.  Deaths worldwide increased by  6,181.
According to the Johns Hopkins Dashboard, the United States has added 38,360 cases in the last 24 hours.  In that time,  the number of reported deaths from  COVID-19 increased by 984.
On Monday, Vice President Mike Pence said Americans should expect to see an increase in cases.  Dr. Anthony Fauci said the positivity rate of testing in 15 states is now greater than 10%, indicating wide spread of the virus.
According to USA Facts, COVID-19 is the third leading cause of death in the United States, following heart disease and cancer.
USA Facts (a nonpartisan website, founded by Steve Ballmer of Microsoft, to present government data)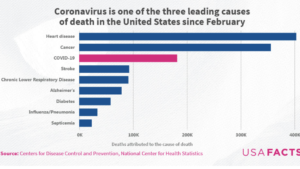 As of Tuesday, Hawaii had a total case count of 12,290, with around 1,900 active cases.  The state's official death toll from COVID-19 is 132  (although the Big Island has 13 cases not yet counted in the state's official total).

The Big Island has 703 total cases, with only 88 active.  Yesterday the county added 3, and on Monday, none.   As of Tuesday afternoon, there were 13 patients hospitalized, with 11 at Hilo Medical Center (down from a high of 18), and 2 at Kona Community Hospital.

Mayor Harry Kim is urging people to get tested in order to be able to track and then stop the spread of COVID-19.  People may often get tested via their own health care providers, or at community health centers, or at test sites arranged by the county today and Friday in Hilo and Kona, and Thursday in Volcano.  Click here for that list.

Tags: