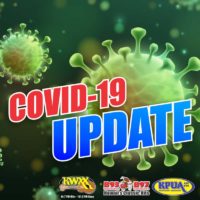 The State Department of Health reports there are 89 new cases of COVID-19 in the state.  That brings the state's total count to 13,853, with 2,721 active cases.  The only new cases are on the Big Island and O'ahu.
The state is reporting 185 deaths.  That includes only 18 of the Big Island's 39 deaths.  Kona Community Hospital reported one new death of a hospitalized patient on Thursday afternoon, and that facility had one previous death of a patient who had come in to the Emergency Room but was already critically ill.  There have been 37 deaths on the East side of the island, plus the two reported by Kona Hospital.
O'ahu has 68 new cases.
The Big Island has 21 new cases.  The island's total is now 1,026 total cases.  There are approximately 229 active cases.
The State Department of Health  reports there have been 140 new cases in the past 14 days in Zip Code 96740 (Kailua Kona), with 269 total in that Zip.
Zip Code 96720 (Hilo) has had 78 cases in the last 14 days, with a total in that Zip of 426.  Up until today, the State DOH was reporting cases in various zip codes in the last 28 days, and apparently are now using a 14-day measurement.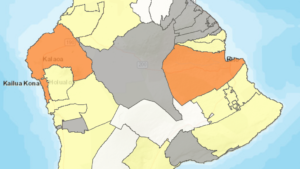 The detailed State DOH report:
Hawaii County
| | |
| --- | --- |
| Total Cases: | 1,026 |
| Released from Isolation: | 758 |
| Required Hospitalization: | 55 |
| Deaths: | 18 |
Honolulu County
| | |
| --- | --- |
| Total Cases: | 12,317 |
| Released from Isolation: | 9,756 |
| Required Hospitalization: | 873 |
| Deaths: | 148 |
Kauai County
| | |
| --- | --- |
| Total Cases: | 59 |
| Released from Isolation: | 58 |
| Required Hospitalization: | 1 |
| Deaths: | 0 |
Maui County
| | |
| --- | --- |
| Total Cases: | 411 |
| Released from Isolation: | 375 |
| Required Hospitalization: | 57 |
| Deaths: | 18 |
Out of state
| | |
| --- | --- |
| Total Cases: | 40 |
| Released from Isolation: | 0 |
| Required Hospitalization: | 2 |
| Deaths: | 1 |
Pending
| | |
| --- | --- |
| Total Cases: | 0 |
| Released from Isolation: | 0 |
| Required Hospitalization: | 0 |
| Deaths: | 0 |
Tags: