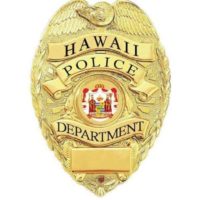 The Hawai'i County Police Department (HPD) is seeking qualified individuals interested in serving Hawai'i Island as part of its upcoming recruitment for entry-level police officers. Recruitment will open this Sunday, August 21 and close at 11:59 p.m., Hawaii Standard Time, on Tuesday, August 30.
Starting salary for Police Officer I positions is $65,652 a year with benefits including paid holidays, vacation, sick leave, military leave, health insurance, group life insurance, a uniforms and equipment stipend, automobile subsidy, and retirement.
Interested applicants must meet the following requirements:
Graduated from high school or obtained a GED.
Knowledge of grammar, spelling, and word usage.
Possess a valid driver's license.
Be at least 20 years of age at the time of filing, and at least 21 years of age by the time of graduation from the Police Academy.
Be qualified to carry and/or possess firearms or ammunition in accordance with state and federal laws.
Must not have any misdemeanor or felony domestic violence convictions.
Meet the health and physical condition standards deemed necessary and proper to perform the essential functions of the position with or without reasonable accommodations, such as have a correct ratio of weight to height; possess good eyesight and good physical condition and agility according to standards set by the County of Hawai'i.
Applicants that meet the initial minimum requirements must then pass a written test, physical agility test, stringent background check, polygraph examination, psychological test, formal interview, medical clearance, and drug screening.County of Hawaiʻi Job Opportunities web page.

  Upon hiring, they will then undertake six months of academy training five days a week. After successful completion of academy training, new recruits will transition from an academic setting to four months of field training where they are paired with an experienced officer to gain hands-on experience.   Applicants can apply using the

Tags: